What we offer
We offer a range of modules in group lessons or as private tutoring to accommodate different needs.
Basic concept of all our modules is to meet in person and experience actively together.
As per our experience practice is the way to incorporate what you learn and be able to make use of it.

We have created group sessions to encourage connection between people, who are in the same situation. The bonus effect is you benefit from other perspectives and you might make new friends at the same time.
But of course you can alternatively book your individual session to be tailored to your needs & timeframe, which can also be held via Skype or another internet platform.
We also customize modules for your and your friends.
We are open to your needs - just let us know what they are.
Here are the modules we offer:
Quick'n Easy
Looking for a quick introduction into the German daily life?
Got a few questions? Want to understand the essentials? We can help.
In a place of your choice, we will meet you and assist with any questions you may have relating to your new life and new environment. We can also go out and explore to get to know specifics.
As per experience we calculate 3 hours for a good introduction.
Take a look at the modules we offer to get inspired, you would be suprised what questions will come up that you did not think of yet!
Custom Made for you
Looking for the all-round carefree package soon after your arrival in your new home town?
We offer support for a predefind number of hours which can consist of any topics within the modules we offer. Depending on what you may need, we can assist you in person or a chat via phone or Skype.
PRE-MOVE INFORMATION
All you need to know before you go...Is Stuttgart going to be your new home town? Need vital information prior to your move?
At Kiramiga we endeavour to assist you to answer all your questions during your process of decision making and planning your move.
From what you can buy and where to buy for example cosmetics, baby products , electronics , your local food to information on school enrollment processes , registration , doctors , the German medical system and plenty more.
We will help you feel at ease before your arrival
BASIC INTERCULTURAL SEMINAR
During 3 days with 3 hours each, we will take you on a journey into German life.

We will start with food - the most important and interesting topic in a different country.
First you will learn about German eating and drinking habits and then we will take you to super markets / little speciality food stores and fresh food markets for grocery shopping.
We will visit a pharmacy to explain what you can get in there and what you might need living in Germany.
In the drugstore you will get an overview over cleaning products, beauty products, personal hygiene and much more
You will learn where to buy furniture, electronics, toys and if you are interested second hand options of the afore mentioned.
We will also cover post and parcel services, opening hours, payment possibilities and the use of an EC card machine, which is more common in Germany than credit cards.
Last but not least we will explore the public transport around Stuttgart, how to buy tickets and use the the train together, too.
The whole seminar is hands-on practical experience with a lot of opportunities for questions & answers.
HOUSEHOLD MATTERS
For some of us it is a huge issue not getting hold of things we used to clean with as we get so attached to them. This can make our time involvement in the domestic sector quite more time consuming than necessary. And the hassle to figure out what is what in the drugstore or supermarket.
We want you to feel as comfortable as possible spending time with the task most of us are not really keen on doing.
Basic contents of this module - time frame 3 hours
Waste: Garbage separation, other waste such as garden waste or bulky waste, explanation Abfallkalender (waste calendar) and waste in general
Cleaning & laundry detergents (chemical / organic ) and devices ( cloths, feather duster) and their usage / dosage
Explanation of the washing machine and other electronic devices,
Oven temperatures,
"Kehrwoche", "Hausordnung" – explanation in detail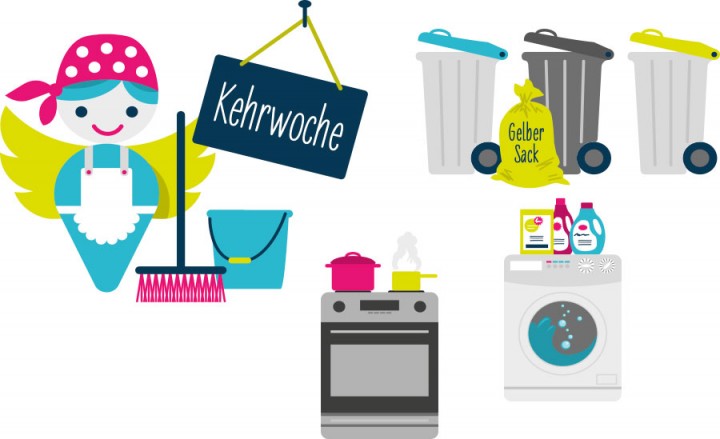 SHOPPING
In roughly 3 hours this module we will cover everything that you may need to buy from groceries to furniture.
As we already provide part of the information in the intercultural basic module, you can either
get to know the basics plus some extra individual information (opening hours, payment, where to get what, difference between various supermarkets, drugstores, pharmacies)
go on an individual shopping trip or a trip with friends and acquire information to accommodate your individual needs and explanations (pre-communication regarding your needs required)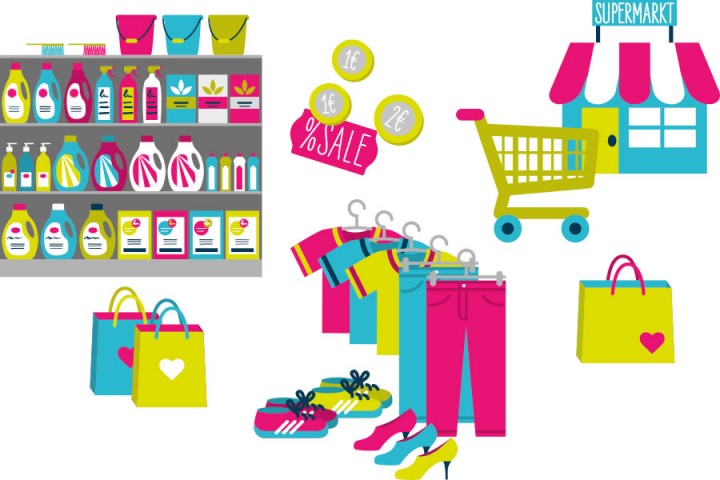 PREGNANCY & BABIES
In 3 hours, you will learn all about being pregnant in Germany from the beginning up to birth - from the explanation of scheduled and additional possible examinations, midwifery care, prenatal classes, birthing possibilities, hospitals as well as shopping for baby & maternity clothes.
And for after your baby is born information on pediatricians and scheduled examinations, postnatal classes, mother & baby groups / courses, shopping and much more.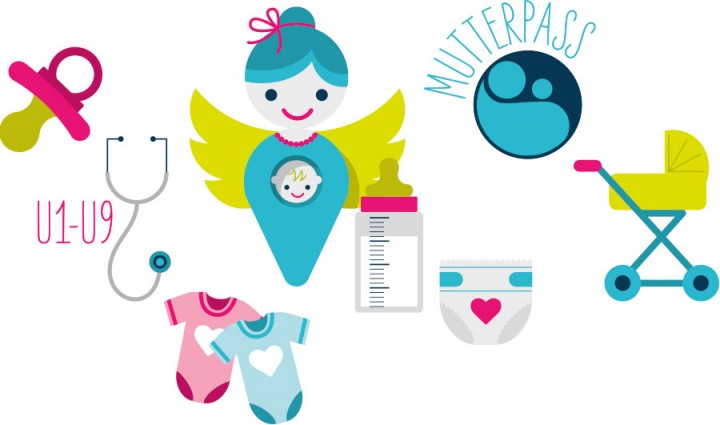 KIDS IN GERMANY
In this 3 hour module it is all about Kids.
Moving with kids can be very strenuous especially not knowing the local customs. We will introduce you to the general customs of how Germans are raising their kids and how to find your way in the world of kids in Germany.
Basic contents of this module
kindergarden and schoolsystem
food (school lunch / snacks)
clothes (what to wear and where to get what)
birthday parties, play dates,
activities, sports, recreation, ,
kids on their own,
U Untersuchungen (pediatrician)
Childrens hospitals/emergencies
(basic Information only – more in depth information are provided in the health care module)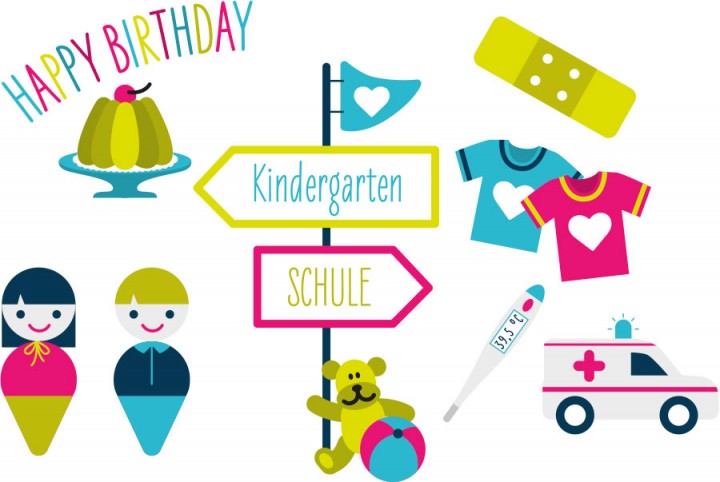 MEDICAL & EMERGENCY
Our health is of highest priority, especially the health of your family.
We will introduce you to the German health care system and hand you a list of doctors, hospitals and emergency clinics as well as teach you how to call an ambulance should you ever need one.
Further we will explain more detailed about medication and pharmacies.
We will schedule 3 hours for this module.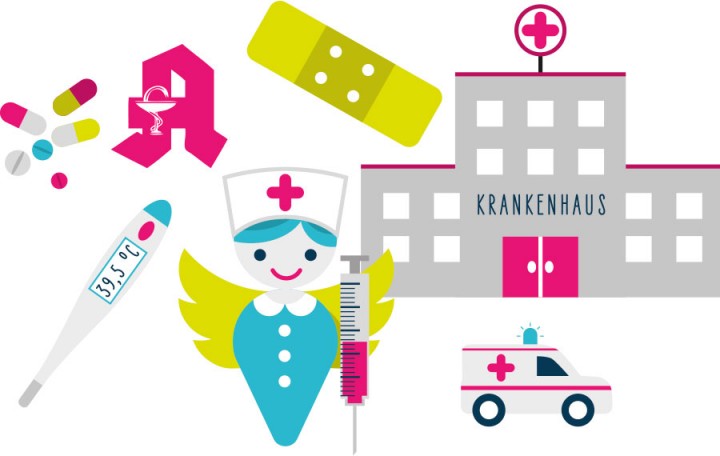 GERMAN LIFESTYLE
all about Germany - German customs
It can be very strange to experience the quirks and the thinking of the Germans. To prepare you and make you feel comfortable whatever situation you might encounter, we will introduce you to basic German traits and situations and give you the certainty on how to handle them. Be prepared to be in for a good laugh.
Basic contents of this module - 3 hours
Do's and Don'ts, German culture, German eating and drinking habits
what to wear (official functions, sauna)
how to behave in official functions, how to do small talk,
what to bring to a party / invitation
typcial presents from Germany,
house and neighborhood rules
PUBLIC TRANSPORT & TRAVEL
Moving here and changing your daily transportation habits can be a challenge. Whether you switch from the local transportation system to your own car or switching from your own car to the local transportation, these both involve several questions. How to get around? Where to park? What to pay? And what in generally you need to take into account regarding the German traffic system.
Basic contents of this module - timeframe 3 hours
explanation of how to get around locally / in Germany and Europe
on site explanation what kind of tickets exist and how to buy tickets for the local traffic,
Fees: parking, parking tickets (free with green check mark button), Parkscheibe, fines...
Plackets: Umweltplakete, Maut
Accident / car break down / What to do in case of an accident?
Basic German traffic rules
organization of Driving lessons
SURVIVAL GERMAN
Need the basics? We teamed up with Language Service Dr. Lukes, who offer Survival German courses especially tailored for our clients. Learn first what you need to know to get around.
Areas covered are basic shopping lines, small talk, doctors appointments, how to ask for…, outings, ordering in a restaurant and much more.
25 teaching units (one unit = 45 minutes)
PERSONAL ATTENDANCE - PRIVATE SESSIONS
Anything you might need - possible areas of concern:
doctors appointments, civil service, kindergarten / schoolmeetings, pregnancy, emotional problems (also help to find an expert), questions regarding shopping/household and of course time for personal questions.
Or do you need a friend to accompany you to feel safe?
We are there for you in any situation you might need a little reassurance.
As this is an individual time frame this will be charged in 15 minutes intervals.