Tips Stuttgart Area
A list with tips and links to help you find what you are looking for.
The category menu leads you directly to your area of interest.
A lot of topics are also covered in the BLOG section, giving you a little bit of extra information. You can search what you are looking for via the tags in the BLOG section or in the search at the top.
If you have suggestions, please write to hello@kiramiga.com.
Should you need support because you are pregnant, a new-mom or mom?
Then please visit our partner page Gravidamiga-pregnancy & babies.

Thank you for your support in making this page a helpful tool for everyone new in Stuttgart!
Coaching & Support
In this section you will find coaches and intercultural way makers with different backgrounds. They are all acquainted to Kiramiga and not randomly chosen.
Socializing
List of Shops
Alternative Medicine, Physiotherapists & First Aid
D.O.s, Physical Therapists, Holistic Health Practioner, First Aid courses and alike
Activities for adults and kids
outdoor & indoor activities such as hikes, rope courses....
Sport & Recreation
Hair & Beauty
Kids
all about kids - what to do and where to go
Pets
Food & Drink
Restaurants, Bars and more
Museums & Libraries
Places to visit & things to do
Online Guides & Social Media
all about cars
Garages / Traffic in General
Other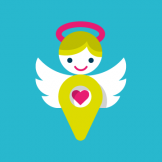 Any other TIPS? Suggestions? Ideas?
This is a growing section which will benefit through your input.
Please write us! Thank you!