2018 November 20
Adventskalender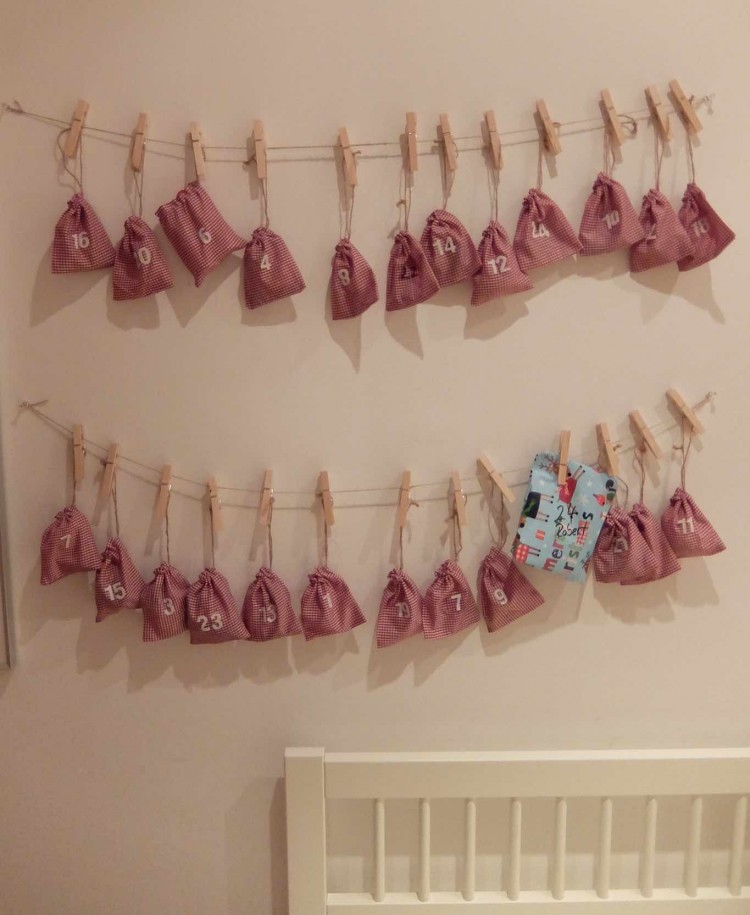 A nice German tradition especially for children.
Tradition
An Advent calendar, a christian tradition since the 19th century, is used to count the days of Advent in anticipation of Christmas.
The Advent calendars orientating on the church year (liturgical season)are starting with the First Sunday of Advent (between November 27 and December 3) but more common – ready to use & reusable ones start on December 1st.
Consecutive doors are opened every day leading up to Christmas. Often the doors or pouches/pockets are distributed across the calendar in no particular order. The calendar doors are opened to reveal their surprise.
Where to find them & different themes
Nowadays mainly children have Advent calendars. From early November you can find them in every supermarket, drugstore and toy store with a range of varying themes, prices, with chocolate or toys and in a multitude of forms. The most common ones are simple cardboard calendars with prefilled flaps. But you can also buy your own reusable ones in drug stores, deco stores like Idee, Depot, Kaufhof with fabric pockets or pouches for you to fill by yourself.
traditional calendars
The more traditional Advent calendars feature the manger scene, the Nikolaus, the Christmas tree or winter weather and the doors reveal a poem, an image, a portion of the Christmas story or a little piece of chocolate.
Updated November 2019 Kira Neumann
This blog post is a personal recommendation and based on personal experience. It has been prepared with the greatest possible care and does not claim to be correct, complete or up-to-date."
If you like what we do - please share with your friends.
https://www.instagram.com/kiramiga/
https://www.facebook.com/relocationbykiramiga/
or sign up for our NEWSLETTER on our website.
---
---