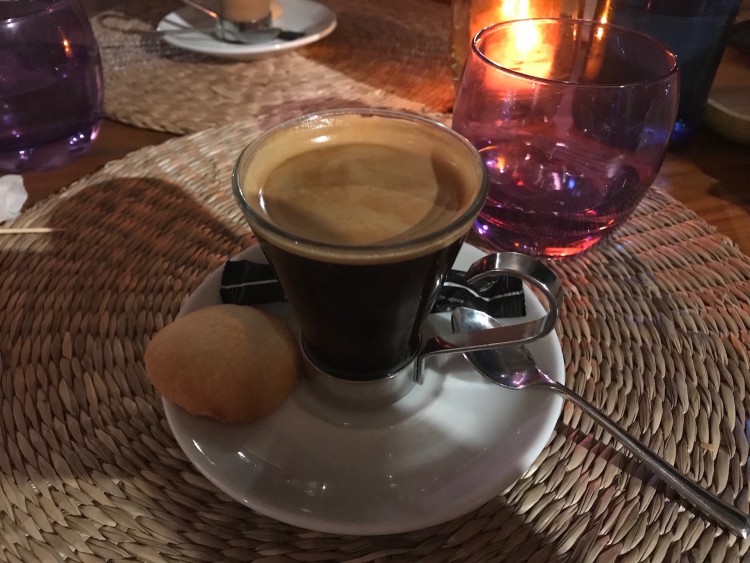 2018 July 26
Carajillo
un carajillo - Spanish drink - espresso with brandy, whiskey, Baileys - or in this case Tia Maria - really nice after a good meal.
In Germany the drink of choice is Jägermeister, Schnaps (from different fruits); the Italian version Ramazotti, Averna; in Japan Sake hot or cold; in Greece it is Ouzu and I guess Vodka in Russia.
Any other suggestions?
---
---