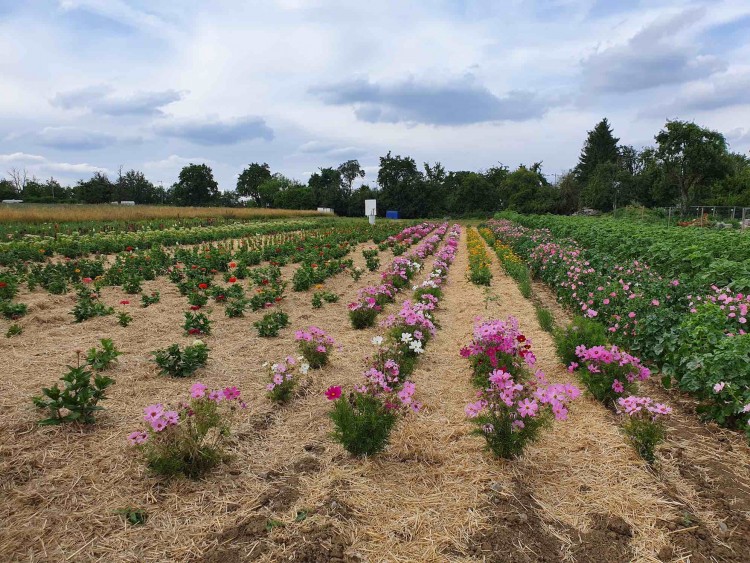 2019 July 13
FLOWERS fresh from the field
- just go and cut them yourself.
Do you like flowers?
In the area of Stuttgart there are lots of place, where you can cut them yourself - fresh from a field.
In summer everywhere beautiful and colorful flowers are blooming. If you want to take a nice bouquet home, you can either go to a florist or pick one yourself (which is a lot cheaper).
Everywhere in the area of Stuttgart there are fields on which flowers are planted for self-cutting. There is usually a sign with "Blumen zum Selbstschneiden".
Here you can put together your own bouquet as you please. After cutting you throw some money into the cash register (Kasse) , which is near the field. A bouquet costs between 4 and 6 € or you just pay per flower.
What can be better to have nice flowers on your table at home and it is fun cutting them ,too! Our kids love it.
Here is a link to google maps https://goo.gl/maps/Z3LGCeK7meYSnoLx5
This is just one of the places you will find a field of flowers in Vaihingen.
Have fun with creating you own bouquet!
July 2019 by Dr. Christine Krämer
This blog post is a personal recommendation and based on personal experience. It has been prepared with the greatest possible care and does not claim to be correct, complete or up-to-date."
If you like what we do:
https://www.instagram.com/kiramiga/
https://www.facebook.com/relocationbykiramiga/
https://www.kiramiga.com/en/newsletter/
---
---