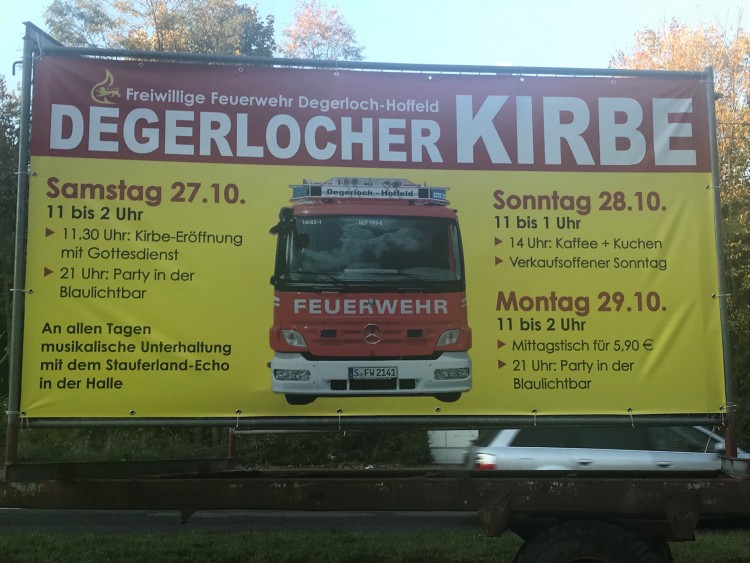 2018 October 15
"Kirbe" or "Hocketse"
Stuttgarts districts and a lot of towns around Stuttgart have their own neighboorhood events / festivals called Fest, Markt or in local dialect Kirbe or Hocketse (from the German word of hocken (squat) – in this context it means to sit together, chat, eat, drink and enjoy).
It could be the whole district, just around the fire station, just the main street... and it is a good and easy way to meet the locals.
Depending on the festival there are usually food / drink stalls with local specialities, life music, street vendors, some attractions for the kids like horseback riding, bumper cars, carousels, a flea market and many more.
In many cases the local shops are open, too.
Just read the posters at lamp posts, your local shops and your local magazine carefully and keep your eyes open for street signs - you will sure find out about them. Usually they start in spring with the last ones to take place in autumn.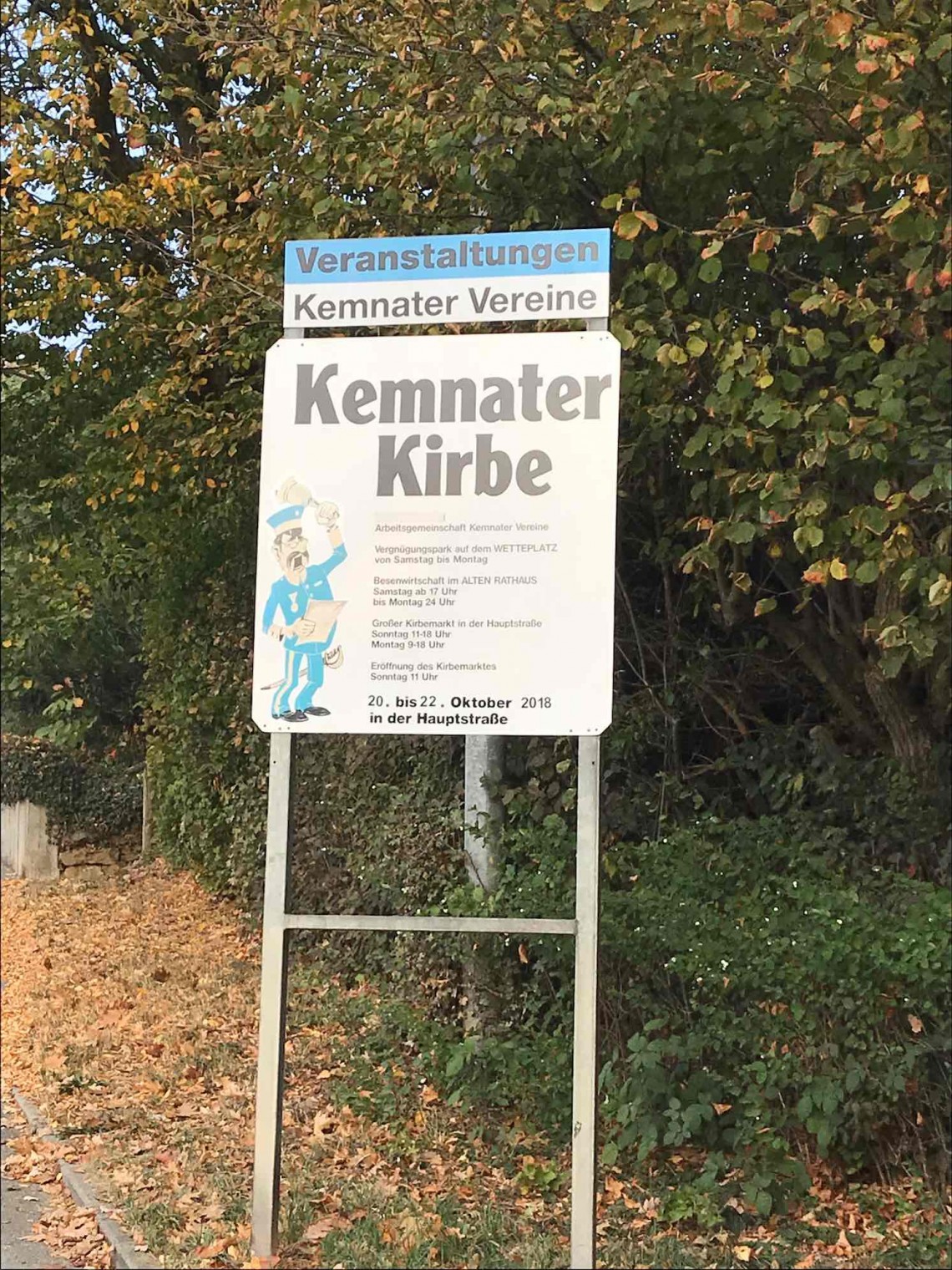 ---
---