2019 June 10
Restrooms along the motorway in Germany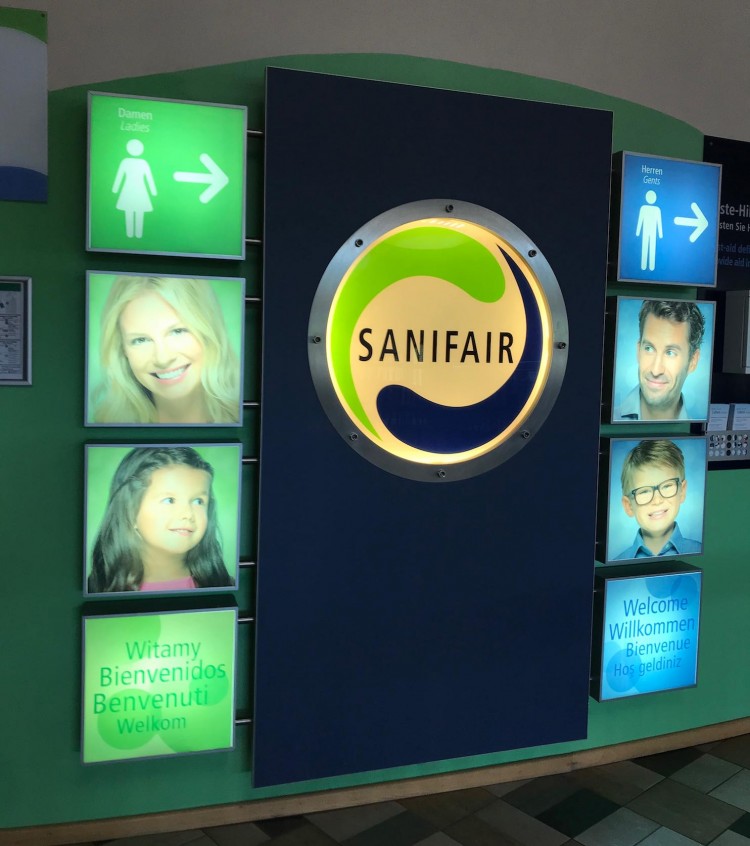 ... and now also new in Stuttgart downtown
In Germany most service stations along the motorway are served by Sanifair, which is really convenient, as they are clean.
FeeS & voucher
Make sure to take change - you need to insert 70 cents (some of them also accept cards) and get a voucher of 50 cents back to spent in any of the service stations with Sanifair rest rooms. There is a childrens' entrance and if they fit, they are for free.
amenities
Sanifair restrooms provide you with contactless fittings, hand disinfection, self-cleaning seats, baby changing rooms, showers and much more.
in Stuttgart
Sanifair is expanding - they do not only serve you on motorways but in towns, too - so you will find one in downtown Stuttgart in the Königsbaupassagen.
Check their website for more information: Website in English of Sanifair
June 2019 Kira Neumann
This blog post is a personal recommendation and based on personal experience. It has been prepared with the greatest possible care and does not claim to be correct, complete or up-to-date."
If you like what we do - please share with your friends.
https://www.instagram.com/kiramiga/
https://www.facebook.com/relocationbykiramiga/
or sign up for our NEWSLETTER on our website.
---
---