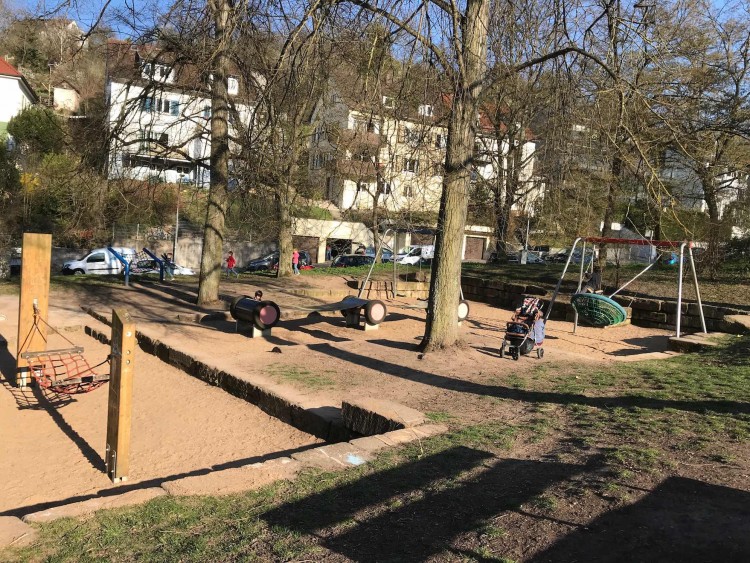 2019 April 28
Playgrounds & green areas in Stuttgart area
also - show Stuttgart the Yellow Card or clean play areas
Good News for parents and their children:
Playgrounds, play areas and green areas are more cleaned and checked in Stuttgart!
Now in the spring when days get warmer more and more children and their families enjoy playgrounds all around Stuttgart.
Stuttgarter Local Council have launched a new concept "Clean Stuttgart". Children and their parents should feel more positive on the playgrounds and the green areas in Stuttgart.
Around 70 playgrounds are now controlled and if necessary cleaned three times a week by the "Garten- und Friedhofsamt"!
To make this more visual there are new signs which are set up on the playgrounds. For example is smoking on playing surfaces prohibited, as well as the carriage of dogs.
On the signs you will also find contacts and phone numbers if you notice any damage.
In addition there are twelve new created jobs who control all places in Stuttgart and check if they are clean and if the rules are followed.
This concerns for example the throwing away of garbage and cigarette butts or the rules of conduct for dogs and the elimination of dog feces. All this is supposed to clean the public space and on playing surfaces improve the untroubled joy of playing and moving.
If you notice any problems or unpleasantries e.g. garbage/trash or dangerous stuff lying around, dog excrements - you can also write a "Gelbe Karte"(Yellow Card).
This is a service from Stuttgart (Ideen- und Beschwerdemanagment) to help them to keep the city clean.
https://service.stuttgart.de/lhs-services/stoerung/stoerung
With this link you can fill in a formular and write about your observations. And soon someone will come solve it.
Help to make Stuttgart clean and have fun on the playgrounds and green areas.
Some of our favorite playgrounds are the one in the Rosensteinpark, the one in the Eierstraße and the one in Ostfildern Scharnhausen. What are your favorite ones? Please let us know.
And if you go to an Wasserspielplatz (water playground) make sure to bring a set of spare clothes and towels :-)
Top Ten playgrounds in Stuttgart
https://www.elternzeitung-luftballon.de/home/spielplatztreff.html
Playgrounds with beer gardens courtesy of the Stuttgarter Zeitung
Playgrounds with beer gardens
Two links on how to find playgrounds in your area:
https://www.spielplatznet.de/spielplaetze/Stuttgart (or type in any other city)
https://www.spielplatztreff.de/spielplatz/suchen (type in the city and hit "suchen" German for search)

If you like what we do:
https://www.instagram.com/kiramiga/
Facebook: Kiramiga
https://www.kiramiga.com/en/blog/
or sign up to our Newsletter
https://www.kiramiga.com/en/newsletter/

April 2019
by Christine Krämer
This blog post is a personal recommendation and based on personal experience. It has been prepared with the greatest possible care and does not claim to be correct, complete or up-to-date."
---
---