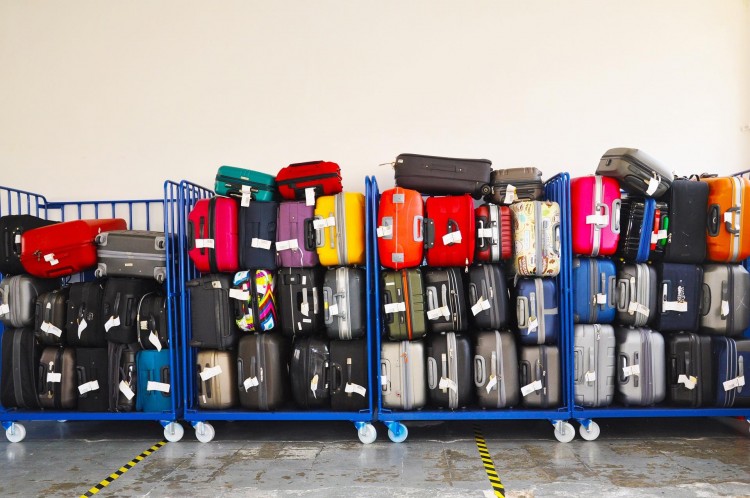 2019 August 01
Porter Assistance - Airport
...coming to Stuttgart Area with lots of luggage, kids and maybe even pets in tow?
Coming to Stuttgart soon? Here is a service, which can help transferring within the airport, helping you with your luggage and supporting you in general. Just make sure you book in advance.
Stuttgart Airport
Baggage trolleys are available in all parking blocks and car parks, at terminal entrances and in baggage reclamation areas for your convenience. We unfortunately cannot carry your baggage for you, so we have thought of a few bright ideas to help you: in contrast to many other airports, baggage trolleys at Stuttgart Airport are free of charge, and you only need to insert a coin as a deposit (1 Euro, 50 Euro cents, 25 US cents or 1 Swiss franc)!
Personal Baggage Porter Service / VIP Service

And for even greater convenience: We provide a personal baggage porter service at Stuttgart airport. A porter can be booked for a small fee by telephoning +49 711 948-4500 (Fax: +49 711 948-4501). If you have already arrived at the airport, please use one of the free telephones on the information pillars (tel.: 4500).
Or use the very exclusive VIP service for arrival or departure:
Frankfurt Airport
No matter what airline you fly with, at Frankfurt Airport you can hire the services of a porter or passenger assistant to get you and your luggage where you need to go — conveniently and by the shortest route.
Available for a fee, the Frankfurt porter service is helpful for moving luggage within the public area (in front of the security checks).
These services can be taken advantage of by individual guests or groups.
Or you can contact the Frankfurt airport passenger assistance Service
Here a link to their website - click on Englisch and search for the service needed.
Munich Airport
Here the link to the Porter Services & Passenger Assistance Service.
August 2019 Kira Neumann
This blog post is a personal recommendation and based on personal experience. It has been prepared with the greatest possible care and does not claim to be correct, complete or up-to-date."
Picture Credit: Tony Prats auf Pixabay
If you like what we do:
https://www.instagram.com/kiramiga/
https://www.facebook.com/relocationbykiramiga/
or sign up for our NEWSLETTER.

---
---