2020 October 01
Pumpkins, Pumpkins and more Pumpkins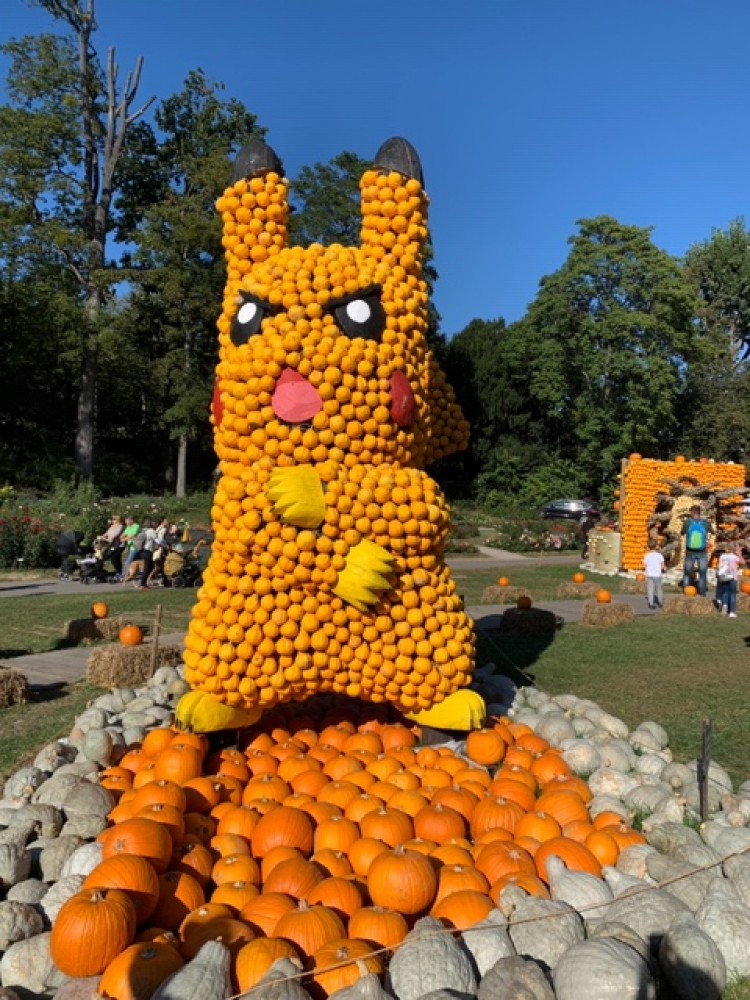 The worlds largest pumpkin exhibition in Ludwigsburg close to Stuttgart
Enjoy the exhibition and be amazed or join in in one of many fun events.
and the best - you can go every year as the topic of the exhibition is always changing.
This Years Topic:
MUSIC - Elvis,
Beethoven, the Stones and more...
When and Where
It is the world largest pumpkin exhibition featured by Blühendes Barock (Baroque in Bloom). From the 28thof August till 6th of December you can enjoy the 21thKürbisausstellung in Ludwigsburg.
What to expect & Enjoy
Over 450.000 pumpkins are part of this exhibition, partly to look at in artistically designed sculptures but also the more delicious variety – enjoy pumpkin soup, pumpkin pie, pumpkin spaghetti/strudel/pasta pockets, tartes, hash browns, bread and much more. Or take home with you a jar of jam, pesto, pumpkin-seed oil or just some décor items.
Highlights
Every weekend you can carve and or create your own pumpkin (practical pumpkin carving sets can be obtained in the shop).
4 & 11.10 – Championships - Germany's and Europe's biggest pumpkin (be part of the pumpkin weighing) Will the record of Germany 916,5 kg or even the world record 1190,5 kg be beaten?
17/18.10 & 24/25.10 & 31.10 - who carves best? Big competition for the visitors - of course you can also win a prize.
1/11 - smashing pumpkins - you might get lucky and get some seed of the big pumpkins to try and grow them yourself.
11.11 and 14/15.11 Make your own pumpkin lantern!


Latern carving : 2-5 pm, Lanternwalk 5:30 - 6 pm, St. Martins bonfire from 6 pm on (dry weather only)

26/11 - 29/11 - Thanks giving celebrations with lots of (maybe) authentic food :-)
6.12. - the Nikolaus will be there. With sweets? Well yes - from pumpkins of course! 9am - 5 pm.
Here you can book your ticket online (but you can also obtain them at the entrance)
Tickets online
Due to Covid you have to wear masks at the entrance and exit and maintain social distancing.
Here is more information on the opening hours.
AUGUST 2019 Kira Neumann - UPDATE OCTOBER 2020
This blog post is a personal recommendation and based on personal experience. It has been prepared with the greatest possible care and does not claim to be correct, complete or up-to-date." Picture credit: Kiramiga and Erina.
If you like what we do - please share with your friends.
https://www.instagram.com/kiramiga/
https://www.facebook.com/relocationbykiramiga/
or sign up for our NEWSLETTER on our website.
---
---