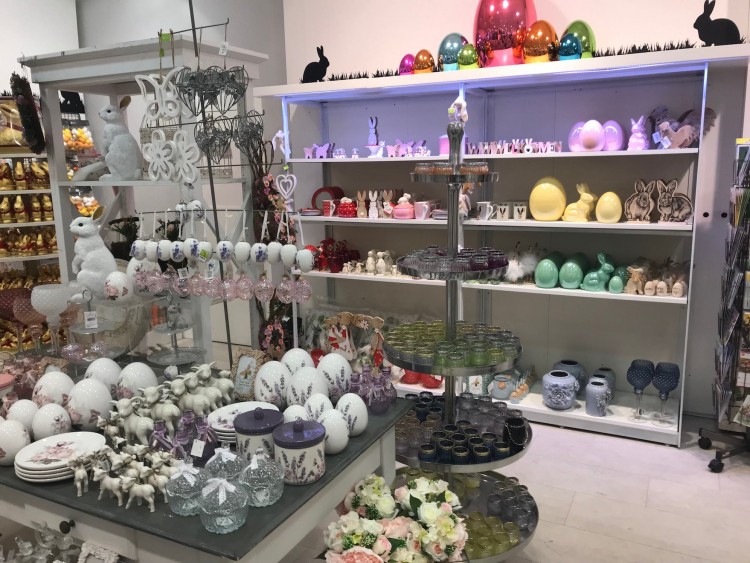 2019 April 03
Shops Decoration
List of shops for home decoration and party decoration
Home Decoration
Merz and Benzing - downtown
very beautiful decorations, more exquisite, not inexpensive
in the Markthalle Stuttgart, Dorotheenstr. 4
Tritschler - downtown
home decor and really all you need around the house - BBQ, household items, crockery, blankets, candles...
I love this store - right at the Marktplatz in Stuttgart
Sostrene Grene
beautiful danish shop
in the Gerber, Stuttgart and in Ludwigsburg
Hema
really nice for all sorts of decorations, inexpensive
Königstrasse 43, Stuttgart downtown
Depot
really nice for all sorts of decorations, inexpensive
Königsstrasse 43b, Stuttgart downtown
Hauptbahnhof Stuttgart
Stuttgart Milano
Stuttgarter Straße 90, Stuttgart Feuerbach
E center Leinfelden, Hohenheimer Str. 7, Leinfelden
E-Center Esslingen-Weil, Weilstr. 22, 773733 Esslingen-Weil
Nanu Nana
all sort of decorations, inexpensive
Königsstr. 43a, downtown Stuttgart
Königsbaupassagen, downtown Stuttgart
Milaneo, Stuttgart
Schwabengalerie, Stuttgart Vaihingen
Breuningerland, Sindelfingen
IKEA
Sindelfingen and Ludwigsburg - inexpensive
Idee - downtown
crafts store with supplies for do-it yourself
Kronenstr. 4, Stuttgart - next to Kaufhof
Decorations for Parties
Party Deko World
Uhlandstr. 20, 70182 Stuttgart
My Toys
Stuttgart downtown Königsstrasse near Hauptbahnhof
Müller Drogeriemarkt
(online or in their shops around Stuttgart)
Langanger
(Hauptstr. 63 in Stuttgart Vaihingen)
Party Fiesta
in the Milaneo in Stuttgart (also a lof of costumes/fancy dress)
Balloons
Pitts Balloon
in the Königsbaupassagen, Stuttgart Gablenberg and Breuningerland in Sindelfingen
Ballonwerk
in Sindelfingen
...and of course in a lot of little stores that you walk by....have fun making your home beautiful.
Any good shop you know - please let me know, so I can add it to the list. Thank you!
hello@kiramiga.com
April 2019 by Kira Neumann
This blog post is a personal recommendation and based on personal experience. It has been prepared with the greatest possible care and does not claim to be correct, complete or up-to-date."
If you like what we do please follow us and share with your friends. Thank you.
https://www.instagram.com/kiramiga/
https://www.facebook.com/relocationbykiramiga/
or sign up for our NEWSLETTER on our website.
---
---