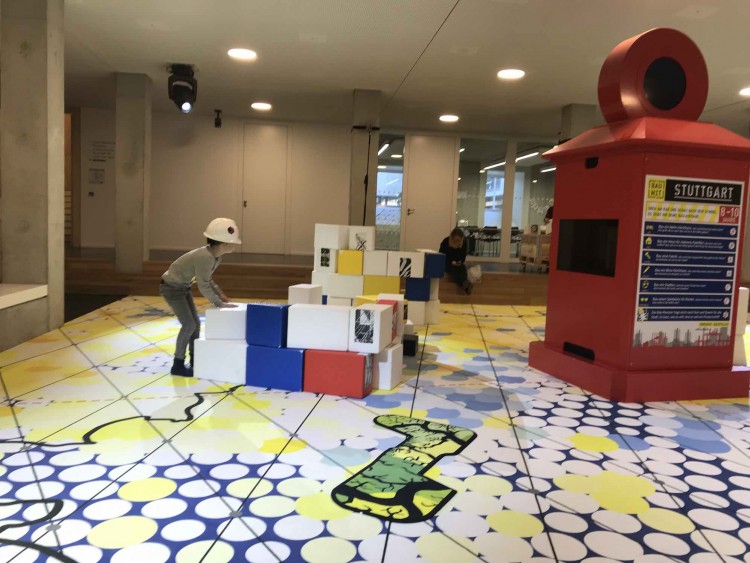 2020 February 04
Stadtpalais - the museum for Stuttgart
- great for kids and adults and the best - it is for free!
Want to learn more about your new home town? Need to get the kids out without spending huge amounts of money? There is a spot, right in the middle of Stuttgart – next to the Charlottenplatz.
There is a permanent exhibition about the history of Stuttgart – also in English on the 1st floor. On the 2nd level there are changing exhibitions.
The basement is for kids – there is an open space to build your own city (and destroy it later with a wrecking ball).You can even celebrate your child's birthday party – all organized- down here.
So the Stadtpalais is not only a museum, but a meeting point, a coffee/restaurant, an event location and much more.
There is always something going on. It is worth checking the event calendar, if you speak a little German. A really cool one is called Stuttgart am Meer (Stuttgart at the ocean) featuring water games and more during summer.
Open Tuesday till Friday from 10 a.m. to 6 p.m. (coffee shop/restaurant till 10 p.m.)
Basic Information:
https://www.stadtpalais-stuttgart.de/dein-besuch/
More information:
https://www.stadtpalais-stuttgart.de/ueber-uns/konzeption-stadtpalais/
February 2020 by Kira Neumann
This blog post is a personal recommendation and based on personal experience. It has been prepared with the greatest possible care and does not claim to be correct, complete or up-to-date."
If you like what we do - please share with your friends.
https://www.instagram.com/kiramiga/
https://www.facebook.com/relocationbykiramiga/
or sign up for our NEWSLETTER on our website.
---
---