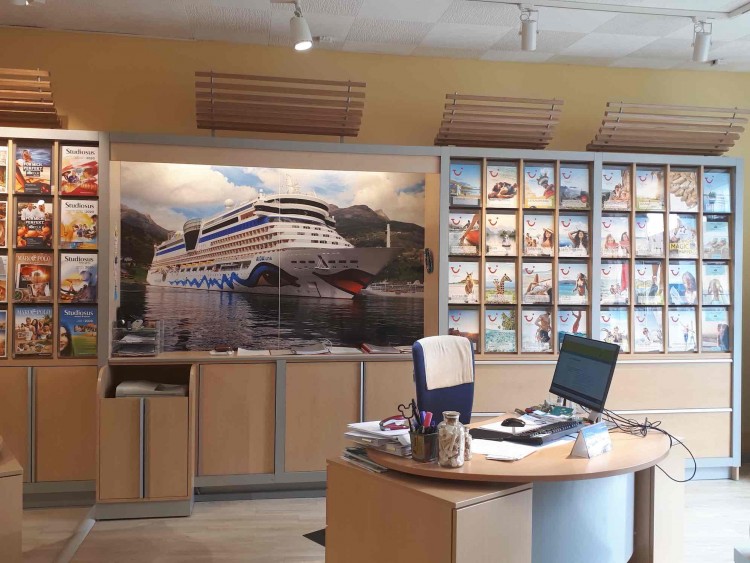 2020 June 29
Travel Agents - the Benefits
Book your holiday with an expert - our Partner: Mrs. Gülfiye Ates from Holidayland in Vaihingen
Try it out - it is a lot less stressful to book your holiday with a travel agent and they often know the little extras to make it special.
Range of Service
In Germany there are lots of different travel agencies which are a great chance to book your dream holidays the easy way. They provide important information about the trip on the basis of their experiences and also show cheap alternatives. You have a personal contact who helps you during booking and also during your trips.
Their offer includes packages and individual trips, round trips, car rental, all kind of cruises, city trips, scheduled flights and individually arranged group trips, family trips and much more.
Whether you travel alone, as a couple, as a honeymooner, a group or as a family trip, they will find the perfect arrangement for you!
Due to our knowledge and vast experience, they can make recommendations and support you in your planning.
How it works
Tell then where you would like to go or what you have in mind. Based on your wishes your personal consultant will search for you and will make suggestions. Then it is still up to you if you take him upon it or not. On top they will inform you about good insurances to have and book them as well (e.g. travel cancellation insurance).
Problem Solver
If you encounter a problem during or before your trip, they will take care and help you as much as possible - this could involve a sick child, a broken car, forgotten items in the safe, a cancelled flight.
We the Kiramiga Team are speaking from experience.
Difference to online booking
Yes you are able to compare prices faster and maybe make a special deal, but very often it is not cheaper than the travel agent and you do not have a personal contact to take care in case of any changes to the journey or cancellation - just to name a few. So even if the price can be a little higher the comfort much more so.
Many online portals are only liable for direct damages caused by non-fulfillment of the online booking, but only up to the total amount of the booking. They are travel mediators. When booking at the travel agency itself, the liability services go much further. Some could involve the following: differences in the exchange rate of foreign currencies are hedged, your payments are insured in the event of insolvency and you are insured in the event of an accident on the hotel premises.
Thus, you have completely different claims than with a hotel booking made by yourself.
As this can differ, please make sure to check with your travel agent what kind of liability is included in your booking.
Welcome from our partner
Mrs. Gülfiye Ates is your personal contact in Stuttgart Vaihingen and of course accommodates you in English
Read more about Mrs. Ates on our partner page.
Have fun travelling! We wish you a good journey!
June 2020 by Kira Neumann & Christine Krämer
This blog post is a personal recommendation and based on personal experience. It has been prepared with the greatest possible care and does not claim to be correct, complete or up-to-date."
If you like what we do - please share with your friends.
https://www.instagram.com/kiramiga/
https://www.facebook.com/relocationbykiramiga/
or sign up for our NEWSLETTER on our website.
---
---