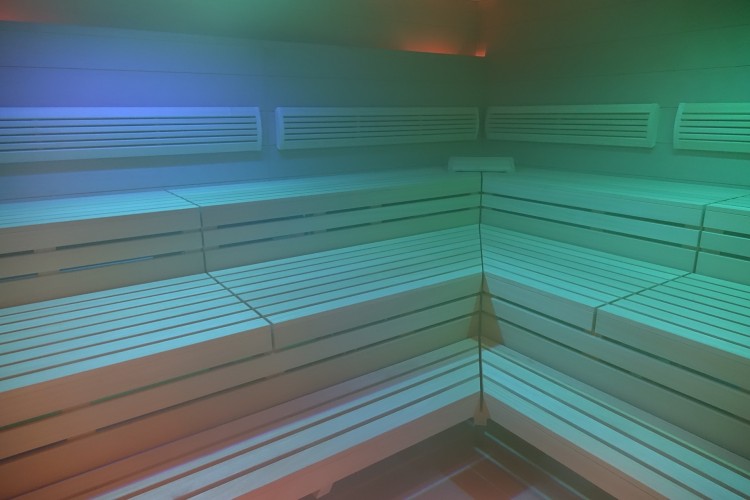 2019 November 06
Wellness & Sauna in Stuttgart - Part 2
This is part 2 of our series of 4 - read more about the public saunas/mineral baths.
Is there something better than a cosy evening or afternoon in a warm and comfortable place when it is raining outside? To go to one of Stuttgart's wellness areas is a must do in autumn and winter!
In the following article we focus on the public saunas & mineral baths.
Pool Heslach
At first there is the indoor pool in Heslach (Mörikestraße 62, 70199 Stuttgart)with a lap pool and a pool for children.
The sauna area offers a Russian-Roman steam bath (with three areas with different temperatures), a Finnish sauna (90°C = 194°F) and another sauna with 100°C = 212°F.
The sauna offers regularly special events. https://www.stuttgart.de/baeder/hbheslach.
Here are some of their specials:
Nude bathing
from September to the end of April there is a special offer, if you like to go bare. Each Saturday between 7 to 9 p.m. there is nude swimming in the pool.
Long Sauna Nights
from October until March the pool offers long sauna nights. Every last Saturday in the month there is an event from 9:30 p.m. to 1:00 a.m.
Warm water days
every Wednesday and Thursday the water in the pool is 86°F and 90°F.

MIneralbad Leuze
In the LEUZE mineral bath (Am Leuzebad 2a, 70190 Stuttgart), two highly carbonated healing springs and a mineral spring are used for the pool and in the sauna area. You can enjoy attractive water features like waterfalls, a flow channel and a mineral water Kneipp system.
The sauna area sums up to 3300 m². You can explore saunas with different temperatures, with and without steam, outdoor saunas, a comfortable cooling pool and a beautiful outdoor terrace. There are so many different saunas that you can easily spend an evening there and will not manage to see them all.
For more details: https://www.stuttgart.de/baeder/leuze
In the LEUZE you can also book massages and other wellness rituals. Please see the homepage for these offers: https://www.stuttgart.de/baeder/leuze/wellness

Mineralbad Bad Cannstatt
Mineralbad Bad Cannstatt (Sulzerrainstraße 2, 70372 Stuttgart) has four different healing springs. For swimming, you will find two indoor and one outdoor swimming pools with 30 °C=86°F warm mineral water. Another swimming pool is filled with 18 °C=64°F natural cool, highly carbonated healing water.
The sauna area (1200 m²) consists of four differently tempered sauna rooms, an integrated Russian-Roman steam bath, a comfortable cooling pool and an outdoor terrace. Especially the comfortable meditation bath with music and color light therapy offers an exclusive feel-good experience.
Here is the floor plan of the sauna area: https://www.stuttgart.de/img/mdb/item/188096/130259.pdf
The Mineralbad Cannstatt also offers wellness rituals and massages: https://www.stuttgart.de/baeder/mineralbadcannstatt/wellness

Mineralbad Berg.
The Mineral-Bad Berg is currently undergoing a major renovation. After completion, the Mineral-Bad Berg will welcome its guests with its old special charm but in a completely new glory. https://www.stuttgart.de/baeder/mineral-badberg
The sauna will continue to be run in a gender-segregated manner. The area will be equipped with two different temperature-controlled sweat cabins as well as relaxation areas and sun balconies.
In the next weeks we will post detailed information to the other places and how to sauna in Germany.
In order to not to miss out - follow us on Facebook https://www.facebook.com/relocationbykiramiga or check our blog: https://www.kiramiga.com/en/blog/
November 2019 Dr. Christine Krämer
This blog post is a personal recommendation and based on personal experience. It has been prepared with the greatest possible care and does not claim to be correct, complete or up-to-date." Picture credit: Pixaby
---
---