2019 May 26
Strawberries - why don't you pick them yourself?
Enjoy some nice time outside and sample them while picking (this is a must :-)
Who doesn't love berries?
Strawberries are everywhere from the middle of May/ June - depending on the weather.
You can buy them at the various little huts along the streets, but why don't you go and pick them yourself?
Enjoy a fun and relaxing day outside.
But not only strawbeeries are on offer. Depending on the farm also black & red currants and gooseberries. Don't forget to bring your own containers.
Mid of June start looking out for the flower fields – here you can cut flowers yourself and based on trust you just put the cash in the little box at the entrance.
Also most of farms have a farm shop usually with local and organic produce.
Although most of the websites are in German, you can figure out opening times (Öffnungszeiten) and what is on offer with some basic German words.
Most of the strawberry fields are also open on a Saturday, Sunday and National holidays.
Here are just a few, but you can find them everywhere - just look around - there are always signs pointing them out – Erdbeeren zum Selberpflücken
Obsthof Margit Brodbeck in Möhringen
Farm shop: 11:30 – 17:00 pm.
Check the attached link for opening times and locatios - as they have several fields.
Erdbeeren = strawberries from now till 1.7.19
Stachelbeeren (gooseberries) and Johannisbeeren (currants) from 20th of June till 16.7.19
There are signs from the street posting to the fields
http://beeren-brodbeck.de/selbstpfluecke/
http://beeren-brodbeck.de
Ulrich Hörnle
Ditzinger Straße 40, Stuttgart-Weilimdorf
Nearly ready – check their homepage and Facebook page for more information.
Hofladen open every day.
Picking times: 16– Fri 16 – 19 pm and Sat & Sun from 10 am – 18 pm
http://www.obsthofhoernle.de
Joachim Mack
in Unteraichen. – call or write to make sure they are open
0711 / 752153
email: mack@hoffrisch.de
http://www.mack.hoffrisch.de/beeren/beeren_intro.htm
Erdbeerplantage Schilling
close to Stuttgart Hohenheim / Kelley
8 – 19 pm, Filderhauptstr.
https://www.erdbeer-schilling.de/erdbeerfelder.html
Map with all their strawberry fields – Hohenheim is close to Kelley barracks
Orange and Red signs indicate that the strawberries are ripe to be picked.
May 2019
This blog post is a personal recommendation and based on personal experience. It has been prepared with the greatest possible care and does not claim to be correct, complete or up-to-date."
If you like what we do:
https://www.instagram.com/kiramiga/
https://www.facebook.com/relocationbykiramiga/
or sign up for our newsletter on our website.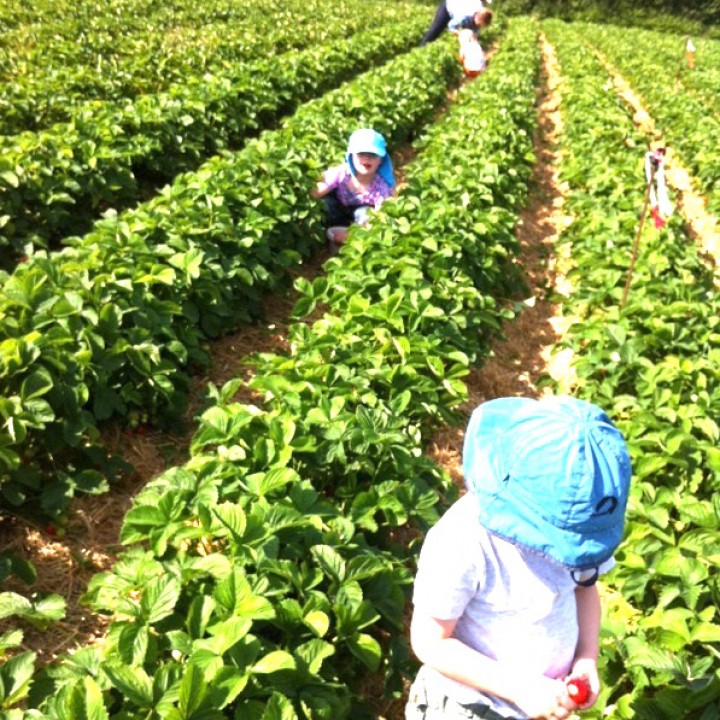 ---
---