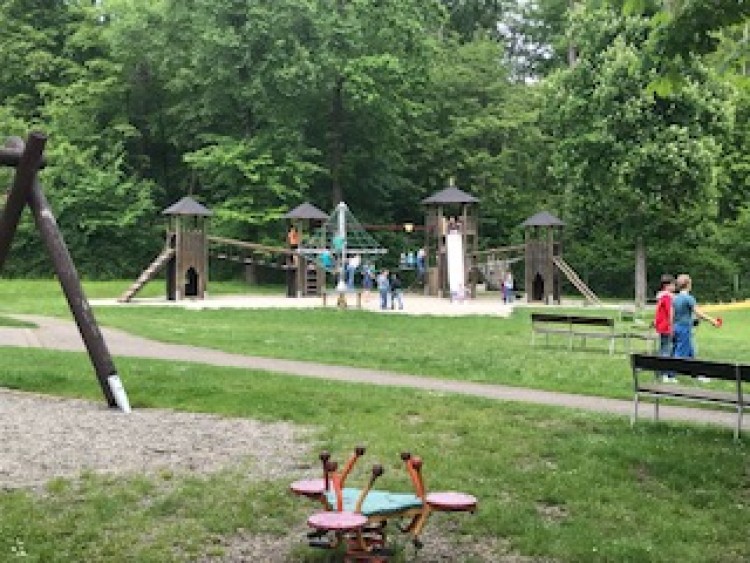 2019 May 28
Waldheime & beer gardens with playgrounds and more
enjoy your drink and food surrounded by nature
A Waldheim is similar to a beer garden usually situated in or close to a forest and a place to enjoy with or without your children.
You can go by car, by public transport or bike.
Usually a Waldheim has a small restaurant or a Kiosk so you can enjoy your coffee, cake and ice cream and even lunch/dinner usually outside – some of them also have some tables inside. The food they serve is mostly Swabian.
Kids can roam around freely and explore the playground, play soccer and more.

The entrance is for free, therefore please support them by purchasing your food and drinks.
Their opening times depend on the weather and season. Usually they are open until dusk.
To be on the safe side, check their websites. (Öffnungszeiten – opening times and geschlossen / Ferien = closed / holidays)
You can also rent their facilities for birthday parties, family gatherings or just a grill party.
Here a list of Waldheime:
Waldheim Heslach: http://www.waldheim-heslach.de
Waldheim Degerloch: http://waldheim-degerloch.info/wldhm/
Waldheim Möhringen: https://www.evkirche-mf.de/Waldheim/
Waldheim Sillenbuch: https://waldheim-stuttgart.de
Waldheim Degerloch: https://hausdeswaldes.forstbw.de/haus-des-waldes/
Waldheim Wangen: http://schembergers.com
Waldheim Waldau (Degerloch): https://www.waldaupark.de
Not a Waldheim but a similar place to go with a Biergarten, restaurant, Kiosk and playground:

Bärenschlössle (Lakes, dears and more) – Website in English!
https://www.baerenschloessle-stuttgart.de/en
Katzenbacher Hof (highly recommended): http://katzenbacherhof.de
Eselsmühle in Leinfelden-Echterdingen:https://www.eselsmuehle.com/index.php
Stadtstrand Stuttgart (beach and more): https://www.scholz-gastronomie.de/STADTSTRAND-STUTTGART
Mäulesmühle in Leinfelden-Echterdingen: https://www.bio-muehle.de/bio-restaurant
Schwabengarten in Leinfelden: https://schwabengarten.com/start-sommer.html
to learn more about playgrounds in Stuttgart, refer to our blog:
Playgrounds in Stuttgart
June 2019
This blog post is a personal recommendation and based on personal experience. It has been prepared with the greatest possible care and does not claim to be correct, complete or up-to-date."
If you like what we do:
https://www.instagram.com/kiramiga/
https://www.facebook.com/relocationbykiramiga/
or sign up for our newsletter on our website.
---
---